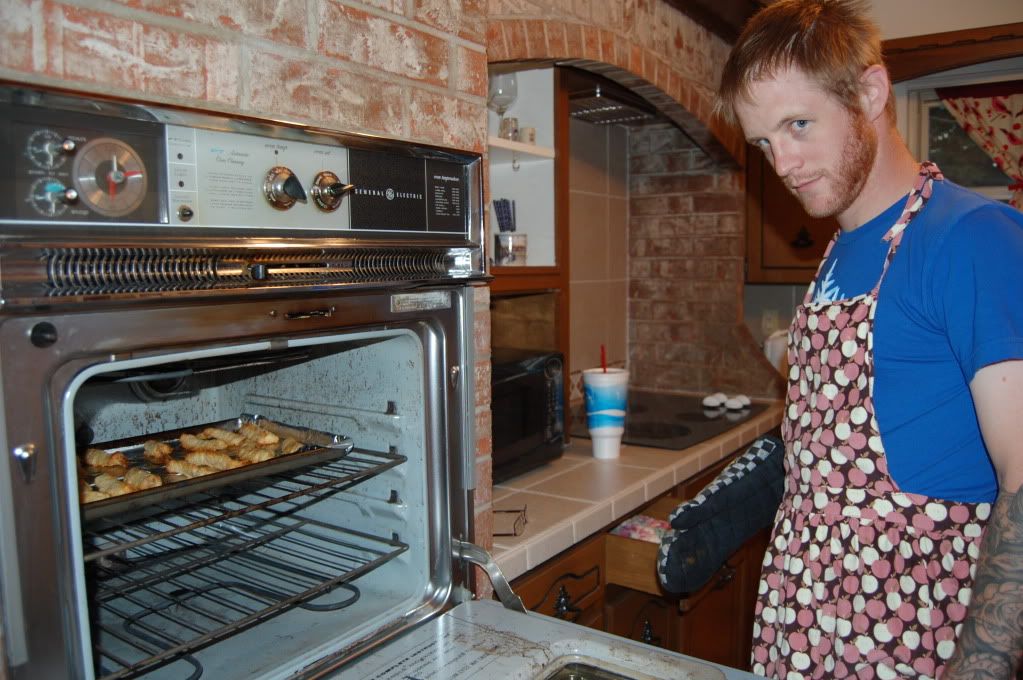 Let me first say that this is not the melt-in-your-mouth salmon
nigiri
that you get at Fuji. We just aren't quite brave enough for raw fish from the local
Wal
-Mart. Call us yellow if you want, it just doesn't sound appetizing. We use shrimp tempura, and not even home made. Nope, this stuff comes frozen out of a box...but hey, it works!
Tempura
Rice
Nori
(the seaweed wrap)
The brand they have at Wally World is Sushi Party. You've gotta love that Japanese packaging!
Spread the rice onto the
nori
.
You can be rough with the rice while spreading it on, but be gentle with
the
nori
because it will be very fragile until it's been warmed by the rice. Leave a small strip on the end without rice so that the
nori
has a place to stick together, closing the roll.
Wasabi
A lot of people don't like this stuff. It's not really spicy, but it has sinus clearing qualities. It's not something that I can describe with words. I love it.
Rice vinegar. (very important)
You need to dip your knife blade in rice vinegar every time you cut a slice of the sushi roll, otherwise the rice will just stick to your blade, making it dull and crushing the roll.
avocado
and hot house
cucumber
. You can add anything you want to them. Get creative!